Worship
Every aspect of our lives is a form of worship to God. We begin every service by focusing our hearts and minds on the attributes of God, through music.

Mid Week Study
Our small groups are designed to provide a unique way for church goers to connect with each other, outside the Sunday service. You'll form deep friendships and learn to do life together with other believers.

Sunday Study
Adults meet in Room C-01. current Study:
the book of Hebrews. come learn and be challenged with as we see the courage and trust required to follow God in new ventures of faith.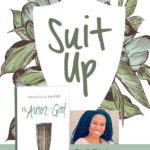 Starting September 4th 6pm-8pm
Get ready to get suited up and equipped for the christian life. the women will be gathering each week for this armor of God series in order to learn, grow, and ban together in our christian walks. stopping the friendly fire we are accustomed to and standing firm with and for each other.